Black Hole – End of Time returns in aid of charity
Variously described as 'Amazing!', "One of the most visually striking exhibitions I have ever seen' and 'a mesmerising evening', Black Hole – End of Time is an immersive, multimedia laser-filled, mind-popping experience. It is the brainchild of lighting designer and musician, Paul Alty and staged in aid of Backup Tech and Friends of Old Christ Church/The Church Conservation Trust.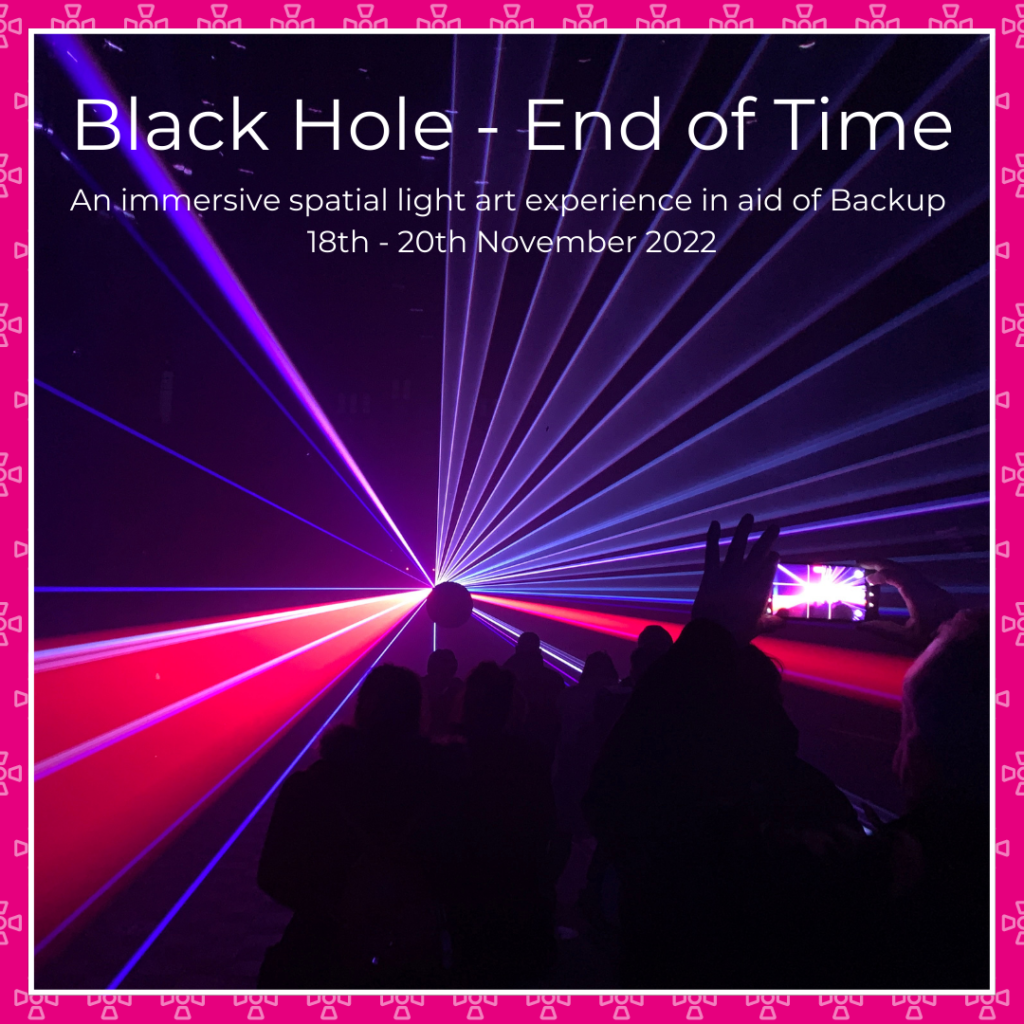 Black Hole – End of Time is a large format immersive spatial light art experience, using spectacular lasers, lighting, projections and special effects, synchronised to a striking, ear-tickling soundtrack. It returns this year with new visual effects and spectacular projections designed by award winning visual artist, Rocco Helmchen. In addition to 17 lasers, six high powered projectors will illuminate the church interior with spellbinding graphics.
Enter space through the new star portal, a projection mapped colonnade of kaleidoscopic stars and galaxies. Walk through the spectacular cosmos and event horizon to reach a real black hole on the other side, floating in space above swirling white clouds and below a sky full of colour-bursting stars and meteors.
The performance will run over three evenings, the 18th, 19th and 20th November, at Old Christ Church, Waterloo, Liverpool.
For more information, follow @waxapul on Instagram.
Tickets are available from Eventbrite, search 'Black Hole End of Time 2022' or follow this link: https://www.eventbrite.co.uk/e/black-hole-end-of-time-2022-tickets-331410486687?aff=ebdssbdestsearch
Donations for the two charities can be given at the Just Giving page: https://www.justgiving.com/crowdfunding/black-hole-end-of-time?utm_medium=email&utm_source=ExactTarget&utm_campaign=20220727_&mi_u=52800276&mi_ecmp=LFCCFUK_Day1_SDNonActive