Backup Challenge – Sherry Coenen
Sherry Coenen is taking the plunge in aid of Backup, swimming 4miles in open water!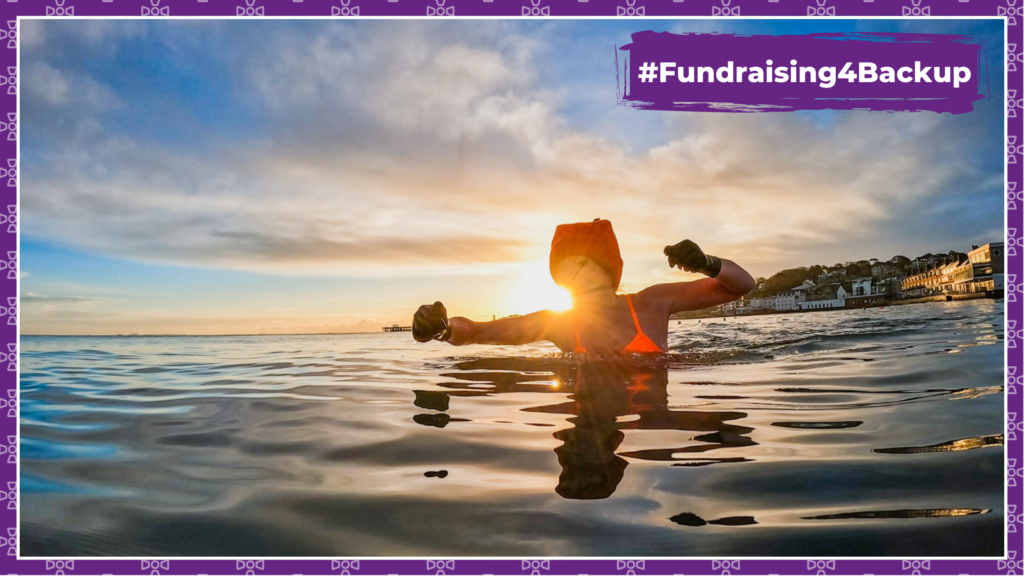 Sherry will be taking part in the Brownsea Island swim on the 16th July for her monumental #BackupChallenge fundraiser.
This is no small challenge, with preparations that include acclimatising to the cold water in addition to putting in the laps to be able to hit the 4miles race distance in allowed 3hr race cut off time.
You can follow Sherry's journey as she trains for her event, plus find out why she is supporting Backup and donate to her fundraiser, visit https://backup-challenge-fundraiser.raisely.com/sherry-coenen/
Thanks Sherry for choosing to support Backup with your fundraiser and good luck in your training!