Kart-Fest 2023 brings promise of Village Fete fun and frolics, and mental health support
Backup is set to bring together over 300 live event industry fellows for its annual summer fund raiser Kart-Fest 'The Village Fete'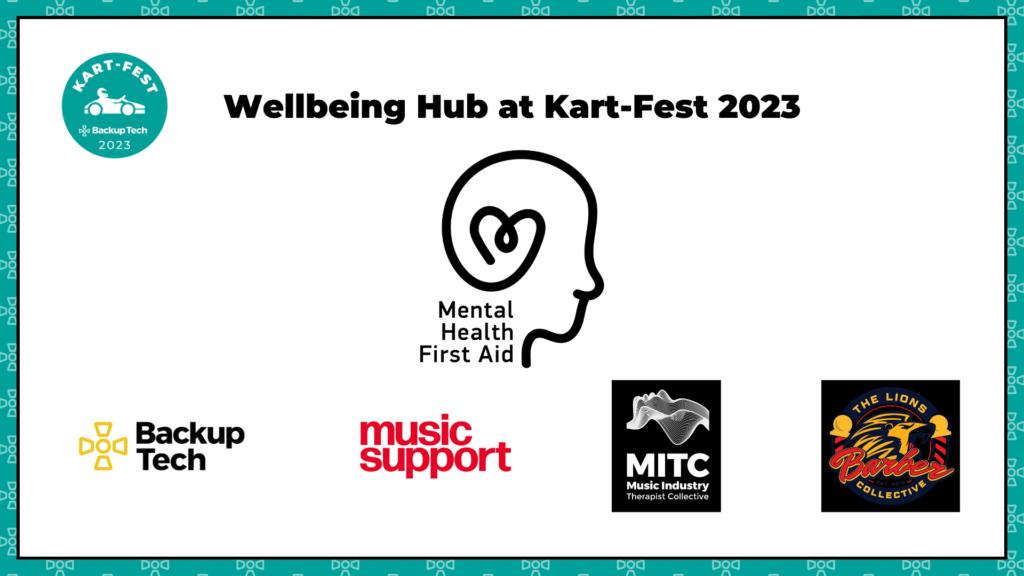 "Building on eight years of successful Kart-Fests we're adding an extra layer of theming to this year's event and incorporating the traditional British village fete," says Backup Trustee and Kart-Fest organiser, Lee Dennison. "This now provides the day out we have been looking to create for the live events industry with the karting becoming part of the day rather than the focus. We will be delivering a host of other attractions and areas to grab the interest of racers and day visitors alike."
One of the new areas is the 'Well-being hub. The aftermath of the effects of Covid has hit the live events industry and the want and need for mental health support is now Backup's most pressing area of focus. The Backup team has also seen the desire for the industry to better itself and become the first line of support to friends, colleagues, and live events, so this is one of the areas Backup is very keen to keep attention and momentum on is mental health and the stories around it.
"This Space we are creating is to showcase the services and support out there for us, but also act as a hub to share stories and initiatives from the industry," Lee continues. "We will also provide an 'Orchard' space to bring people together and provoke conversation and engagement from the industry."
The Wellbeing Hub will be hosted by Backup, Music Support, Music industry Therapist and Lions Barber Collective, a group of international barbers who raise awareness for mental wellbeing and suicide prevention and believe that a barber's shop is a safe place for men (one of the highest risk groups) to talk. 
Throughout the event, the four organisations will be onsite to chat, meet and listen to the industry and start to get a snapshot of what people are doing and their thoughts. Lions Barbers will also be giving free haircuts, so if your locks need a little attention, this is your opportunity to get them tamed.
"This year's Kart-Fest isn't just about the racing, it really has got something for everyone," Lee concludes. "It's a great opportunity to bring together the organisations who are driving the mental health initiative, along with the in-house individuals in companies supporting it. This is an industry crying out to be trained and be part of the front line that will make it a place where people know their wellbeing is looked after."
Backup is inviting companies and their own mental health crusaders to come down and join in the fun and conversation. Bring a gazebo some bunting and your team and enjoy the day.
Backup will also be announcing another initiative for this year later in the month which will look to help bridge the gap between the practitioners of today and the generation of tomorrow, so please keep your eyes peeled for that.
Come and enjoy a great day out supporting Backup, get your Kart-Fest Day Pass tickets here https://www.tickettailor.com/events/backup/879076