The Backup Pumpkin Challenge is back for 2022!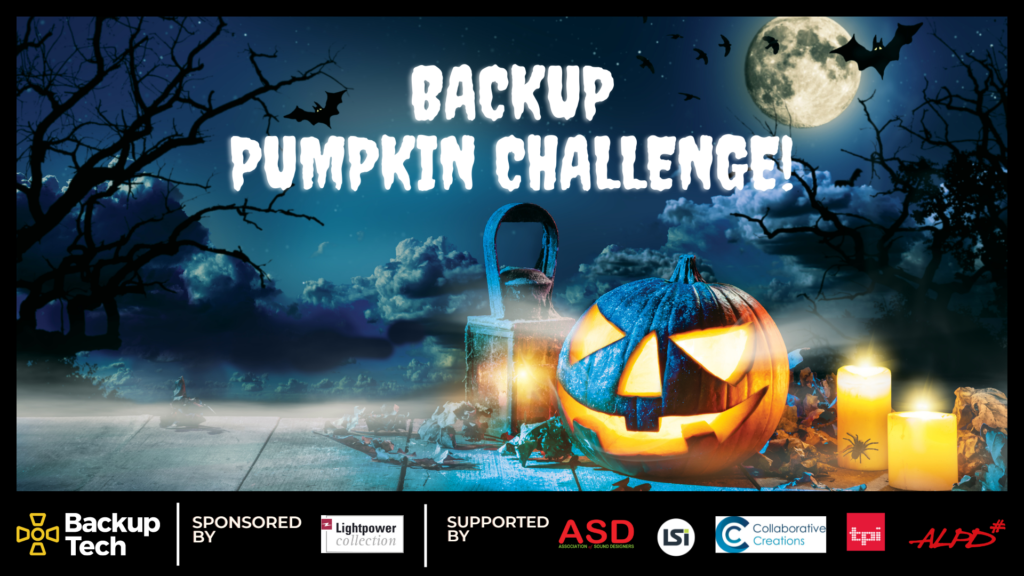 Get your carving kits out and let your Halloween creativity run wild in the Backup Pumpkin Challenge, which is back for some spooky fun and fundraising this October.
Supported by Collaborative Creations, and now in its fourth year, the competition is open to anyone from the technical entertainment and creative industries. Entrants can use their in-house skills and equipment to enhance their carved pumpkin.
"We're delighted the industry has got behind it every year." says Tom Wilkes of Collaborative Creations "We've been amazed at what people have come up with over the years and it's a great way for the industry to raise money for a fantastic charity."
The pumpkins will be judged in the following four categories:
· Best Overall Design (judged by panel)
· Best Use of Tech (judged by panel)
· Most Overall Likes (on Instagram)
Entries have to be posted on Instagram with the hashtag #BackupPumpkinChallenge by 31st October to be eligible. The winners will be announced on 5th November.
For those looking to help fundraise with their entries you can send your #BackupPumpkinChallenge donations to Backup via our website page here.
Long-time Backup supporter Lightpower Collection have generously donated a prize of one of their photographic books to the winner of the 'Best Overall Design'.
All money raised from fundraising will go to Backup, which provides financial support to industry technical professionals working in live events, theatre, TV and film who are seriously ill or who were involved in an accident.
The Backup Pumpkin Challenge is supported by the Association of Lighting and Production Designers and the Association of Sound Designers and new for 2022 industry magazines LSi and TPi.
For full details including criteria on the Backup Pumpkin Challenge click here
To submit your entry for the Backup Pumpkin Challenge click below