Calling All Freelance Crew!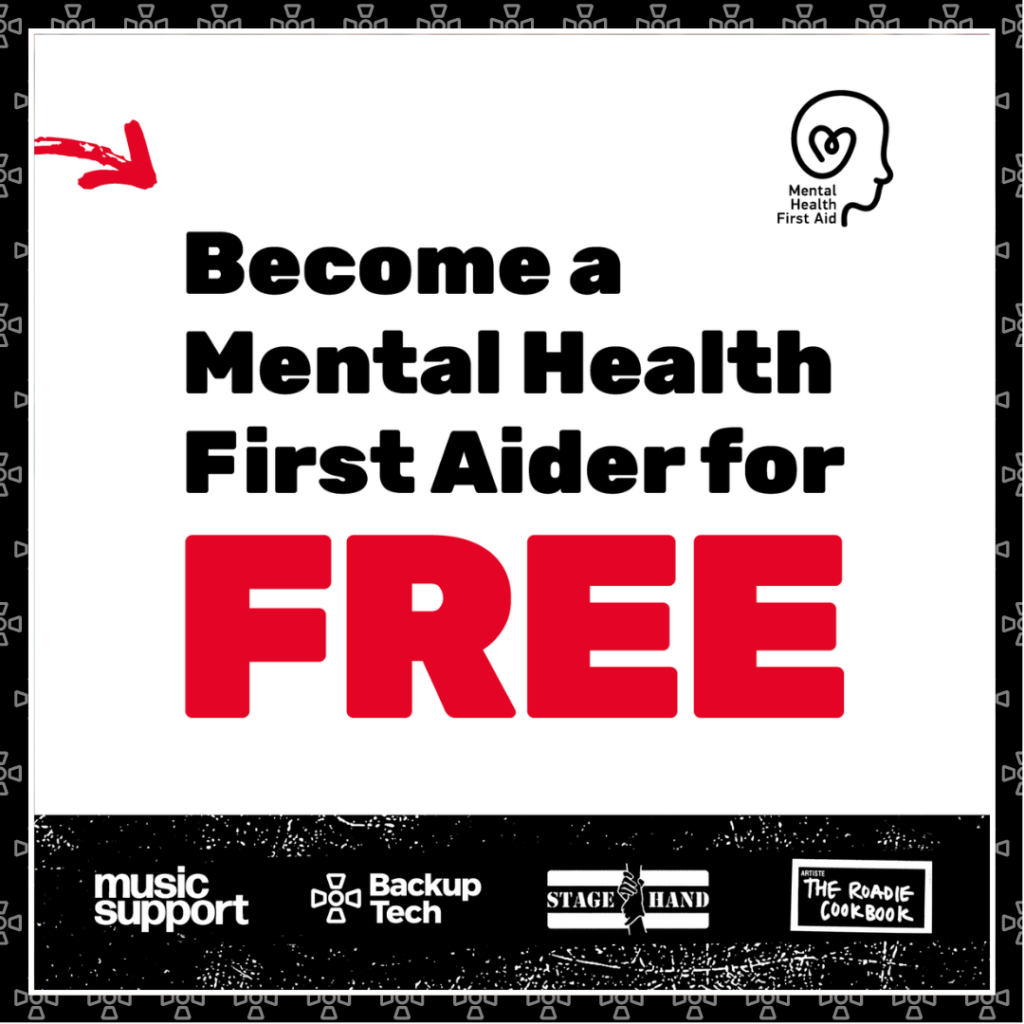 Did you know you can get FREE Mental Health First Aider Training?
Our goal for our industry, is to have 1 in every 20 crew on a show MHFA trained!
MHFA courses are delivered by our partner charity Music Support and are supported by Backup (via our 'AJ Bursary') as well as our fellow industry charities Stagehand and The Roadie Cookbook
Sign up today and be one of the 1:20 freelancers helping support your crew!
For details on our AJ Bursary, MHFA course, upcoming dates and booking, click here